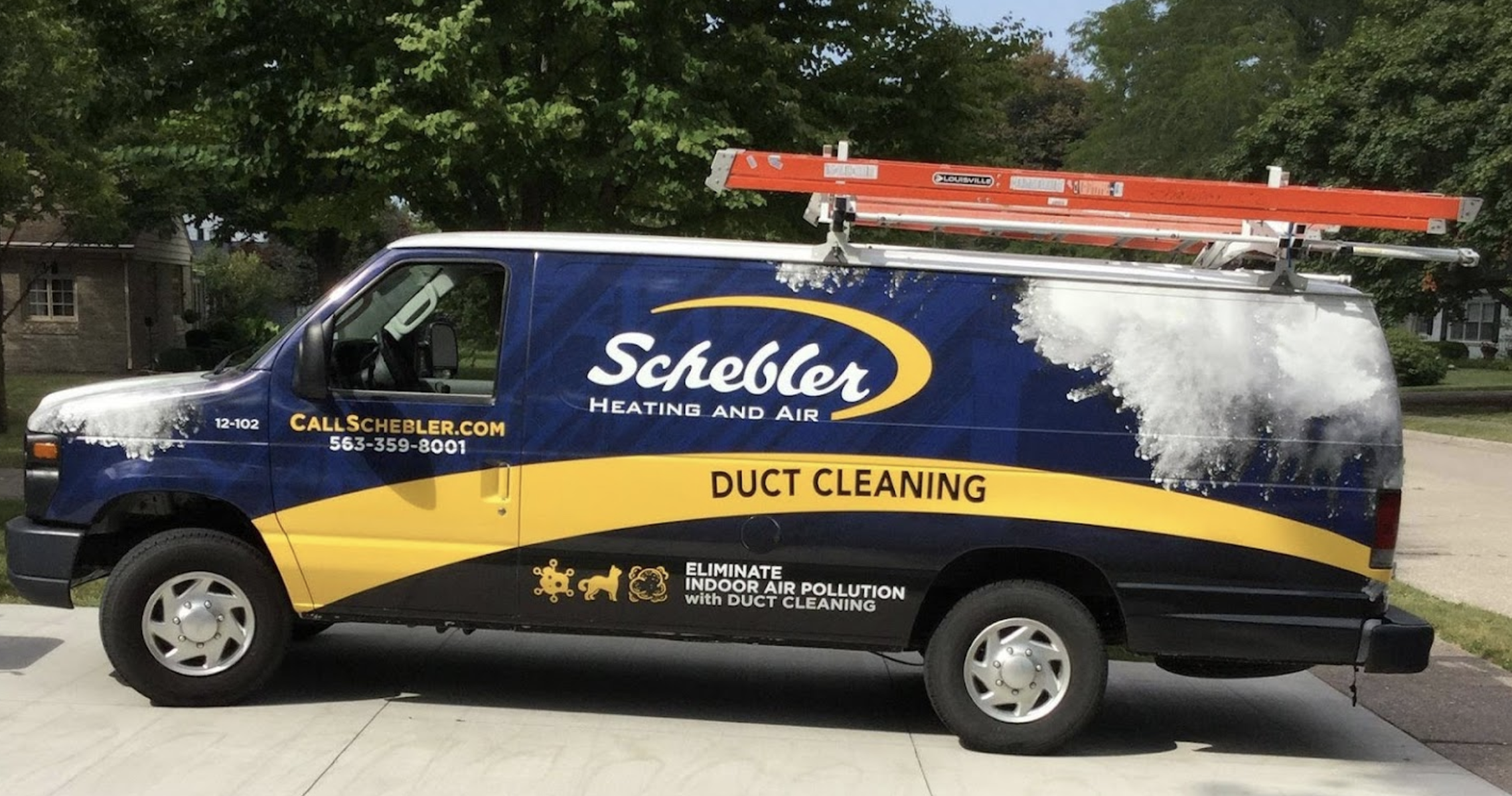 Bettendorf, Iowa Heat Pump Installation
For many homeowners throughout Bettendorf, IA and beyond, heat pumps are an intriguing option. Not only do they provide heating and cooling from a single system, but they're also among the most efficient ways to heat and cool a home.
 At Schebler Heating and Air, we're proud to provide heating and cooling solutions that keep local residents safe and comfortable. We use industry-leading techniques and technologies to ensure our customers receive top-notch services. Contact us today to schedule an appointment.
Book Appointment
Why Should You Switch to a Heat Pump?
It can be intimidating to switch from your current HVAC system, especially if you're used to only using furnaces and central AC systems. However, opting for a heat pump over another type of HVAC equipment can provide you with the following benefits:
Greater Energy Efficiency
During the colder months, rather than creating heat by burning a fuel source as other heating systems do, heat pumps simply transfer heat to or away from your home. During warming mode, heat pumps capture energy from outdoor air and transfer the heat into your home through refrigerant. The process can be reversed to cool the air within your home, as heat pumps operate similarly to central air conditioners. This process reduces energy usage significantly and can be up to 50% more efficient than traditional furnaces. 
Heightened Convenience 
Heat pumps separate themselves from other HVAC systems by providing both heating and cooling from a single system. This provides homeowners with greater convenience.
Environmentally Friendly
Heat pumps are powered by electricity, rather than natural gas or propane like many other HVAC systems. This reduces carbon emissions and can even keep your family safer, as there's no need to worry about combustion or carbon monoxide poisoning.
Book Appointment
Signs That You Should Replace Your Heat Pump
While it can sometimes be easy to determine when your heat pump is experiencing issues that require repairs or even a complete replacement, other signs are harder to discover. If your heat pump is experiencing any of these potential problems, contact Schebler to have your system inspected and repaired or replaced:
Lack of heating or cooling, depending on the season

Rising utility costs

The system is over 15 years old

Loud, strange noises

Leaks coming from the system

Short cycling

Uneven temperatures throughout the home
At Schebler Heating and Air, we understand that HVAC issues can be nerve-wracking, to say the least. Our team will make every effort to make the process as easy and stress-free as possible for your family. Contact us for heat pump replacement or installation, and help your home stay safe and comfortable all year round. 
Book Appointment
Count on Schebler — The Heat Pump Installation Experts in Bettendorf, IA
Considering the extreme temperatures that Bettendorf residents face during the summer and winter months, any HVAC issues can quickly threaten your home's comfort and safety. When issues occur, acting quickly is critical in preventing serious damage.
When the time comes to replace a broken-down HVAC system with a newer and more efficient heat pump, talk to Schebler Heating and Air. We will work with you to find an efficient and reliable system that fits your home and budget. We're happy to advise you on the option that best suits your home comfort needs. Contact us today to learn more.
Book Appointment