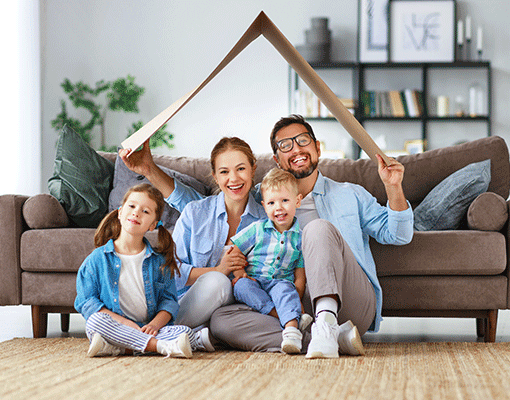 Heat Pump Services
Heat pumps are an excellent way to keep your home warm during the winter months. In the winter, heat pumps remove heat from the outside air and use it to warm up the interior of your space in the process. To keep your heat pump in great shape and keep you comfortable all year, it's time to see how Schebler can help. We are a name you can trust when it comes to heat pump services in the Quad Cities.
Book Appointment
What Are the Benefits of a Heat Pump System?
There are plenty of benefits to installing a heat pump system for your home or business, including:
Provides heating and cooling
A heat pump system doesn't just supply heat for your home. This system can provide both heating and cooling to keep your home or business comfortable year-round.
Smart investment
A heat pump system is going to last longer than a traditional heating or cooling unit. It will cost you less money to run, and the system won't need to be replaced as quickly.
Superior energy ratings
Heat pump systems offer superior energy ratings, offering you choices when it comes to finding a solution to your heating and cooling that is energy efficient.
Book Appointment
How to Tell if You're Experiencing Heat Pump Issues
Weak heating and cooling
Your heat pump system is not working properly if you have weak heating or cooling capabilities. Pay attention to how easy it is to regulate the temperature in your home, and note any problems.
Overcycling or "short cycling"
Short cycling occurs when your system shuts off before completing a heating or cooling cycle. This indicates a range of possible problems and could mean that your heat pump needs to be repaired.
Strange sounds
It's never a good sign when you have strange sounds coming from your heat pump. If your system turns on and it sounds weird, turn it off and contact us to come and figure out what is going on before the system breaks completely.
Utility bill spikes
A big spike in your utility bill usually means your heating or cooling system is no longer running correctly. A system that has to work hard to maintain the temperature in your home is going to use an excessive amount of energy to run.
Unchanged temperature
If your system is on, but the temperature doesn't get any cooler or warmer, there is a problem with your heat pump system. Your system works like a traditional heating and cooling system and should change the temperature as set by your thermostat.
Book Appointment
How Often Should I Schedule Heat Pump Maintenance?
Your heat pump provides both cooling and heating for your home or business throughout the year. It will need to work hard, and the beginning of both the cooling season and the heating season are good times to have your system serviced. Your heat pump maintenance should be done once in the spring, and once in the fall before winter arrives and you need to have your heat on every day.
When you pay attention to routine maintenance twice a year, you will have a system that runs efficiently and is less likely to break down. Schedule service with us twice a year to help prolong the life of your heat pump system.
Book Appointment
Preventive Maintenance Service Agreement for Heat Pump Systems
It is important to the lifespan of your heat pump system to get regular maintenance done at least twice a year. At Schebler, we offer a preventative maintenance agreement to make it easy to stay on top of your maintenance needs. With a schedule in place, you will know what to do for your heat pump system and when it is time to schedule maintenance.
Book Appointment
Call Schebler for Heat Pump Repair and Maintenance Service
When you are looking for heat pump repair and maintenance services, it's time to contact Schebler. Give us a call, and talk with a specialist that can help you schedule the services you need for your heat pump. A solid maintenance and repair schedule helps your system run more efficiently.
Book Appointment