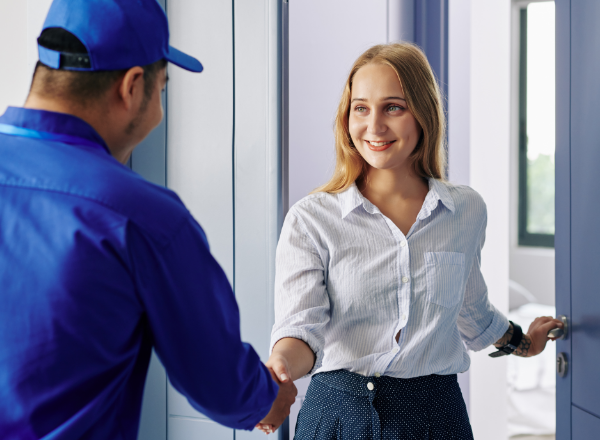 Ductless Mini-Split Repair in the Quad Cities
If your unit is on the fritz or has stopped running altogether, search no further because Schebler Heating and Air is ready to help. Since 1895, Schebler Heating and Air has been providing homes and businesses alike with high-quality heating and cooling services. Today, homes all across the Quad Cities area trust Schebler with all their HVAC needs.
Ductless mini-splits can provide years of safe and comfortable temperatures; however, the system's blower, refrigerant, electrical components, or other parts can break down over time. Don't wait around for the problem to fix itself. Call Schebler to schedule ductless mini-split repairs in the Quad Cities.
Ductless Mini-Split Services
Signs Your Ductless Mini-Split System Needs Repairs
Decreased Air Flow
When your unit isn't effectively heating or cooling your home, there is a possibility the blower is broken or there is an issue with your outdoor unit.
Strange Odor
Systems that are exhibiting strange or foul odors can indicate an electrical issue or that something is stuck in your air filtration system.
Releases Warm Air
It's no secret that issues are present if your unit is set to cool, but is constantly blowing warm air. This could mean that the refrigerant needs to be replaced or there is a problem with the thermostat, condenser coils, or fan.
Energy Bills Are Growing
Ductless mini-split systems typically provide less expensive electric bills because they require less energy to heat and cool a home. When the electric bill begins to climb, there is probably an issue with your unit that needs to be investigated.
Loud and Strange Noises
Ductless mini-splits make little to no noise when in use, but if a loud or unusual noise begins to come from your unit, it is time to let Schebler Heating and Air take a look.
Having your system repaired as soon as you notice any issues can prevent them from getting worse down the road. Provide your home with comfortable temperatures, and improve your system's lifespan by providing it with the service it needs.
Book Appointment
Warning Signs to Replace Your Unit
You can count on your ductless mini-split to provide roughly 10-15 years of heating and cooling. If your system is around that age, or you notice any of the issues below, schedule ductless system replacement services with Schebler:
Many repairs on your unit in a short amount of time
Water leaks from the unit
Not keeping the house cool due to the unit's old age
Ignoring these signs could result in more damage to your unit or home that cost more than the initial fix. Schebler is happy to come in and make those repairs, making it as easy as possible for our customers to get back to enjoying their homes.
Book Appointment
Contact Schebler for Ductless Mini-Split Repair in the Quad Cities
Are you having issues with your unit that need repair service? Contact the experienced HVAC experts at Schebler for services in the Quad Cities area. Our team offers ductless mini-split repairs and replacements. We care about your home and will work hard to provide you with a relaxing environment and the best quality of customer service.
There's no need to worry about your budget. Schebler offers financing approved through Wells Fargo Bank, N.A., an Equal Housing Lender, and our technicians work closely with our customers to give them top options that are the most suitable for their homes. To have an experienced HVAC technician provide your unit with fast and reliable services, book your appointment with Schebler today!
Book Appointment