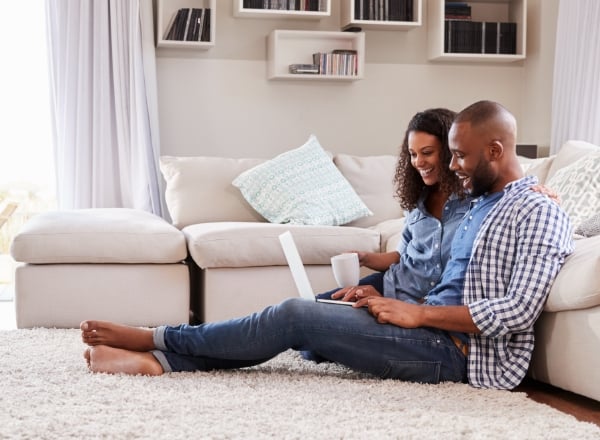 Quad Cities Ductless Mini-Split System Installation
Are you looking to upgrade your home's climate control without the hassle of ductwork? Look no further than a ductless mini split system. These versatile HVAC systems ensure your home achieves comfortable temperatures all year long.
At Schebler Heating & Air we provide expert ductless mini split Installation to our customers across the Quad Cities region. A ductless system is a quiet HVAC unit that will seamlessly blend in with your decor, all while providing optimal temperatures. Our skilled technicians can provide a professional installation so all your heating and cooling needs are met for years to come.
Ready to experience unparalleled comfort in your Bettendorf, Iowa, home? Contact Schebler Heating & Air for superior ductless mini split installation today.
Ductless Mini-Split Services
How Does a Ductless System Work?
A ductless mini split system is a marvel of modern HVAC technology. Unlike traditional systems, it operates without ductwork and offers dual heating and cooling, making it a perfect solution for homes without existing ducts or those seeking energy-efficient alternatives. 
It's important to note that while it doesn't need ducts to function, a ductless system can be installed without disrupting any existing ductwork or other HVAC systems in your home. These systems consist of two main components: an outdoor condenser unit and one or more indoor units. The two ductless units are connected via a conduit that is installed through a small hole in your wall.
The outdoor unit, installed discreetly outside your home, contains a compressor and condenser, responsible for cooling or heating refrigerant. This refrigerant is then circulated inside through small pipes to the indoor units. Mounted on walls or ceilings, these indoor units, also called air handlers, blow conditioned or heated air directly into the room. 
This highly efficient design not only saves energy but also allows for personalized climate control, as each indoor unit can be equipped with zone control to cater to the individual temperature needs of each member of your household in separate rooms.
Book Appointment
How Much Does Mini Split Installation Cost?
Determining the cost of a mini split installation from the professional installers at Schebler Heating & Air isn't as simple as adding up parts and labor costs. The price of your specific ductless system and installation service depends on a variety of key factors, including:
Number of indoor units you require

Where the mini split systems will be located

Type of mount – either ceiling or wall-mounting
No matter your heating and cooling needs, our team will work with you to develop a ductless system that won't break your budget. We're committed to the safety and satisfaction of our customers, so we always provide transparent pricing.
You can also take advantage of our flexible financing options with approved credit through Wells Fargo Bank, N.A. Contact our friendly HVAC specialists today to learn more.
Book Appointment
Our Professional Ductless System Installation Process
Say goodbye to uneven heating and cooling — Schebler Heating & Air transforms your space into a haven of perfect temperatures with our ductless system installation.
All of our ductless products are made by the top brands and manufacturers in the industry. We understand the nuances of every make and model we carry, ensuring your installation sets your unique system up to operate at peak efficiency right from the start.
When it comes to installing ductless systems, Schebler Heating & Air stands as the trusted authority in Bettendorf, Iowa, and the surrounding areas. Armed with cutting-edge knowledge, our technicians make complicated installations look effortless.
Experience unmatched expertise, a seamless installation, and a future where comfort knows no bounds – contact Schebler Heating & Air today!
Book Appointment
Why Choose Ductless Mini Split Installation?
Choosing the right heating and cooling equipment for your home is an important system. Not only are new HVAC systems a big investment, but the type of equipment you choose can affect your in-home comfort for years to come. 
Here are some benefits of choosing to install a ductless system:
Improved Efficiency and Energy Savings
A mini split's lack of ducts eliminates energy losses associated with ductwork, ensuring every bit of conditioned or heated air reaches its intended destination. With this optimized energy efficiency, you'll experience significant cost savings on your utility bills.
Customized Comfort
Enjoy personalized climate control with individualized zoning when you install a ductless system. This means each room can have its own temperature settings. No more fighting over the thermostat when two members of your household prefer two different settings.
Enhanced Indoor Air Quality
Breathe easier with improved indoor air quality. Ductless systems come with advanced filtration, creating a healthier indoor environment. The absence of ductwork also reduces the amount of dust, allergens, and pollutants in your home's air – these airborne contaminants would normally collect in your ductwork and get picked up by air as it flows out through your vents.
Book Appointment
Contact Schebler Heating & Air Today!
Seeking to elevate your home's comfort and save money while you're at it? Schebler Heating & Air's ductless mini split installation is the right choice for you. When you choose our knowledgeable HVAC contractors, you're not just getting a service; you're gaining a skilled partner in heating, cooling, and ventilation (HVAC) and indoor air quality (IAQ) services you can trust.
Your perfect indoor environment is just a call away! Contact Schebler Heating & Air today for unmatched mini split installation in Bettendorf, Iowa, and the surrounding areas.
Book Appointment