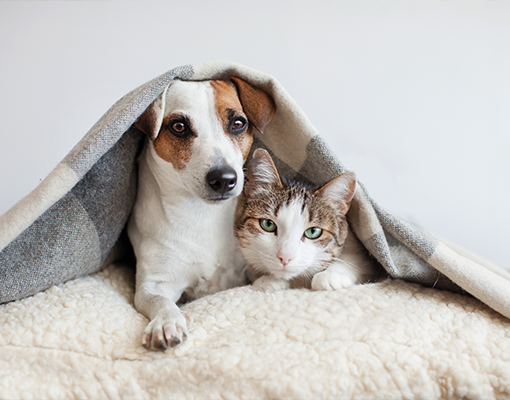 Quad Cities Ductless Mini-Split System Installation
Are you looking to convert that shed or basement into a man cave or a new bedroom? If those areas don't connect to your HVAC system's ductwork, though, you may wonder how you're going to keep those areas comfortable. A ductless mini-split might just be the answer you're looking for.
Schebler Heating and Air has proudly served the Quad Cities area since 1895, offering professional, timely, and reliable heating and cooling services you can trust. Book your appointment today for ductless mini-split installation in your home or business!
Ductless Mini-Split Services
What is a Ductless Mini-Split?
A ductless mini-split is an HVAC system that is commonly installed in rooms that don't have access to air ducts, such as bonus rooms above garages and sunrooms. Ductless systems can also be installed throughout the entire home to provide and maintain comfortable temperatures.
Ductless systems have two main components – an indoor air handling unit that contains the evaporator coils, and an outdoor compressor and condenser. As their name suggests, these systems don't require ductwork. Over time, ductwork can develop cracks and holes that can lead to leaks and other issues.
Installing a ductless mini-split system can give homeowners newfound flexibility when it comes to heating and cooling. If you install these systems in multiple rooms, for example, a family of four can live comfortably by setting the temperature to their own separate rooms the way they like. That means no more fights at the thermostat!
Book Appointment
Benefits of Installing a Mini-Split System
No Need for Additional Ductwork
As previously mentioned, ductless systems do not require ducts or the routine cleaning that comes with them. Installing ductwork in a newly renovated space is expensive and obstructive.
No Major Renovations
Renovations can get expensive and messy. When installing a mini-split system, there is no hassle. These indoor units are easily installed and mounted on the wall or ceiling.
Zoned Heating and Cooling within the Building
With the flexibility of a ductless system, the temperature of individual rooms can now be controlled separately. Rooms such as attics or basements won't need to be constantly heated or cooled, which helps save money in the long run.
Reduced Energy Bills
The upfront cost of installing a mini-split system can seem a bit intimidating; however, in the long run, your electricity bills will be reduced significantly. By avoiding the loss of energy that is associated with traditional ducted HVAC systems, you'll see savings on your monthly energy bills.
Book Appointment
Things to Consider Before Installing a Mini-Split System
There are many benefits to installing a mini-split system, but before making that decision, there are a few things you should consider such as:
The square footage of your house.
The number of rooms in your house.
Labor and materials.
Where the mini-split systems would be located.
Maintenance Agreements
Choose Schebler Heating and Air for Ductless Installation in the Quad Cities
At Schebler Heating and Air, we care about your home's comfort needs. We offer financing options for our clients to help make paying for a new HVAC system more affordable. You deserve to live with clean air without breaking your budget. To learn more about ductless mini-split HVAC systems or to schedule installation, contact the heating and cooling professionals at Schebler.
Book Appointment