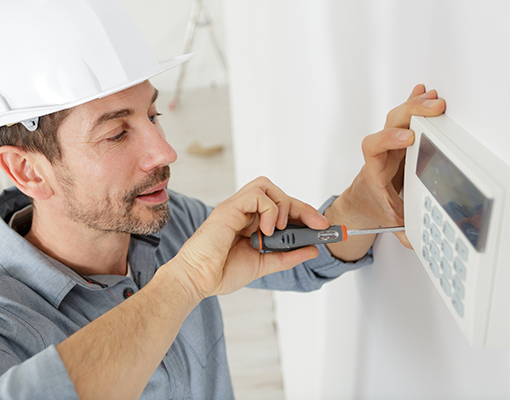 24-Hour Emergency AC Services in the Quad Cities
If you live in the local Quad Cities area, you understand just how hot it can get, particularly during the summer. You depend on your air conditioner to keep you and your family cool. When there is an emergency, you need to rely on professionals who can help repair your air conditioner. At Schebler, it would be our pleasure to help you with all of your air conditioning system needs. Learn more about our emergency AC services below, and reach out to us to schedule an appointment in the Quad Cities and the surrounding areas.
Book Appointment
Emergency Air Conditioning Services When You Need Them Most
If you have ever gone without air conditioning during the summer, you understand how uncomfortable it can be. It can make you sweat, cause your heart rate to increase, and play with your emotions. Unfortunately, it is not only uncomfortable, but downright dangerous. Therefore, if your air conditioner is broken, you need to have it repaired as quickly as possible.
At Schebler, we are available to provide emergency services for your air conditioner 24 hours per day, seven days per week. We will show up at your property as quickly as possible, diagnose the problem, and repair it as soon as we can. When you need emergency air conditioning services, we are there to help you.
Book Appointment
What's Considered an Air Conditioning Emergency?
So, how do you know if you have an air conditioning emergency on your hands? There are a few signs you should look for. They include:
No Air Flow
If there is no air flow coming from your air conditioner at all, this is an emergency. Without any air flow, you won't have any cool air. Therefore, the room will not cool down. We can figure out why the air in the air conditioner is not flowing, and we'll quickly and accurately repair the issue.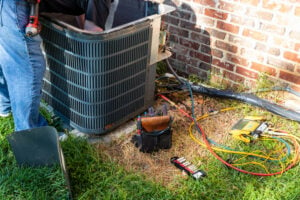 Strange Smells
The air coming from your air conditioner should smell fresh. If you notice unusual smells, it is time to address them. In particular, if you smell dank, musty odors, this is a sign that you might have mold or mildew growing in your air conditioner. You may also have a leak that needs to be addressed. We would be happy to assist you. 
Loud Noises
You understand what it sounds like when your air conditioner is turning on. Therefore, you also understand what is normal and what is not. If you hear unusual or strange noises coming from your AC, reach out to us as quickly as possible.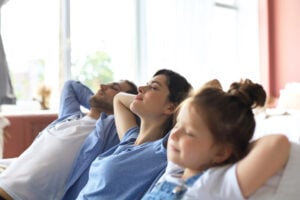 A Leak That's Causing Extensive Damage
If you have a leak coming from your air conditioner, you need to patch this before it leads to problems such as mold. An air leak can drive up your utility bills, and a liquid leak can be downright dangerous. You do not want your air conditioner to short circuit, which is why you need to reach out to professionals who can repair it quickly. 
Electrical Issues
Electrical problems are serious issues. If you do not address electrical problems as quickly as possible, they could spread to other areas of your house. At Schebler, we have experience dealing with a wide variety of electrical air conditioning problems. It would be our pleasure to leverage our experience to help you. 
Book Appointment
How to Help Protect Your AC from Extensive Damage
If you want to save money while also protecting your air conditioner from extensive damage, we have a special package for you. At Schebler, we value the loyalty of our customers, and we show that by rewarding them with financial savings. We have a platinum customer service program that allows you to qualify for savings on routine maintenance. Furthermore, you will also qualify for priority scheduling. This means that if you need us, we will respond to you as quickly as possible. If you would like to learn more about how our platinum service program works, reach out to us today.
Book Appointment
Contact Schebler for 24/7 Air Conditioning Services
At Schebler, we have developed a sterling reputation in our industry by always placing the needs of our customers first. Now, we can do the same for you. If you need emergency air conditioner services, we are available 24/7. We understand that going without air conditioning during the summer can be extremely dangerous, which is why we will always be available for you. Give us a call today to schedule an appointment with a member of our team.
Book Appointment