Schebler Heating and Air proudly offers the most comprehensive range of commercial heating and air conditioning solutions in the Quad Cities' area. From hospitals to high-rises and restaurants to retirement communities, our experienced HVAC design staff offer flexible solutions that make heating and cooling any commercial space virtually worry-free. Recently the team at Schebler Heating and Air, as well as Schebler Specialty Fab, played an integral part in replacing the air conditioning and heating units at King's Harvest Pet Rescue No Kill Shelter.
"Thank you to every member of the team at Schebler Heating and Air and Specialty Fab for the great work that was done installing three roof HVAC units and donating labor at no charge," says Rochelle Dougall, Assistant Director at Kings Harvest Pet Rescue. "Not only was the team extremely professional, but also efficient, fast, and friendly!"
King's Harvest is a no-kill, non-profit, charitable 501c3 organization serving the Quad Cities and surrounding communities.
"Our goal, at King's Harvest, is to serve our community by taking in homeless and surrendered pets and finding them loving, forever homes through our comprehensive adoption process," says Rochelle. "We strive to address the issue of overpopulation by providing a spay and neuter program for low-income families. We also offer assistance with our pet food pantry and temporary pet placement for the homeless that reside in our shelter."
King's Harvest views the public, staff members, and volunteers as the backbone of their ministry of improving animal welfare in the Quad Cities community, and Schebler Heating and Air's contributions are no exception.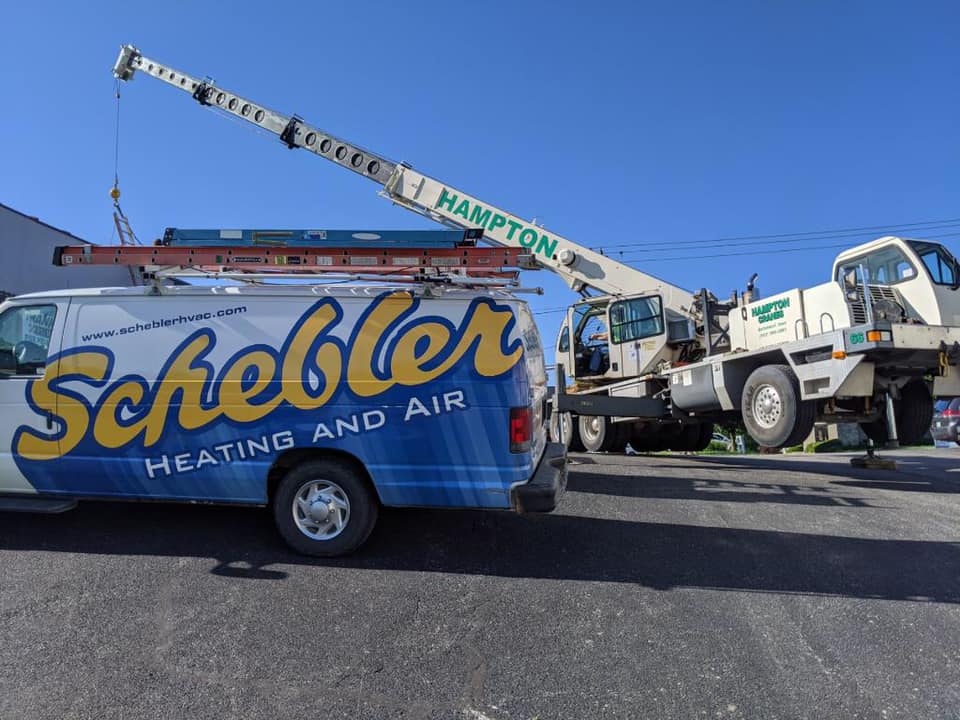 "The generosity of Schebler speaks volumes about the organization's commitment to their own community. Our animals are going to stay nice and cool this summer thanks to the work of Lonny, Justin, Mike, and the entire crew," says Rochelle.
You'll find Schebler Heating and Air innovation in many of the Quad Cities' largest commercial spaces, including Hon Industries, Davenport Community School District, and Genesis Health Systems. Contact us to start your own commercial project today.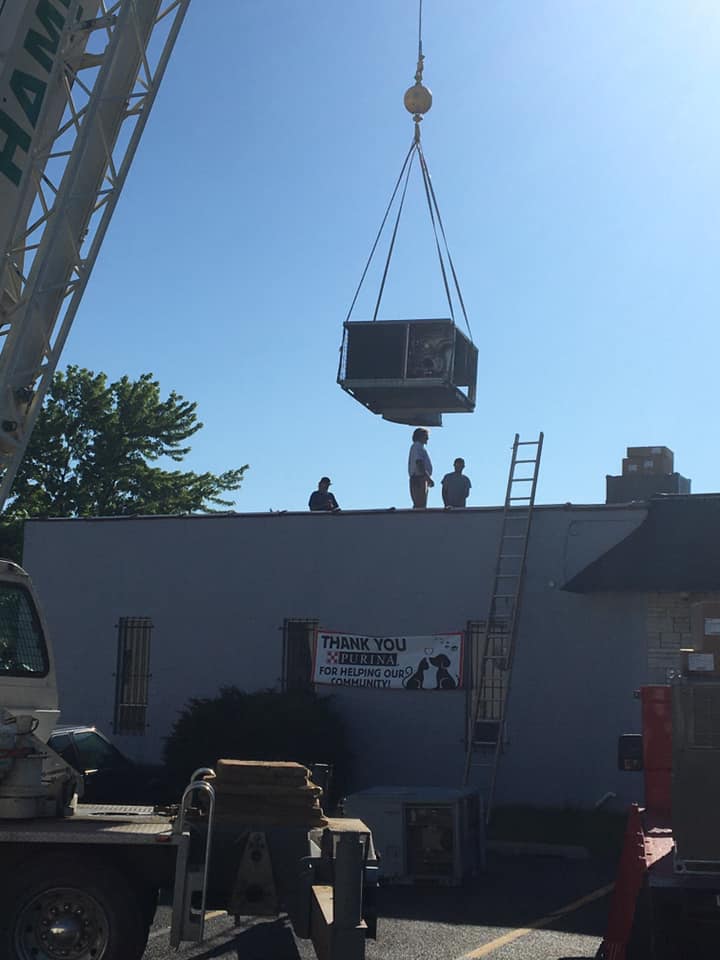 .