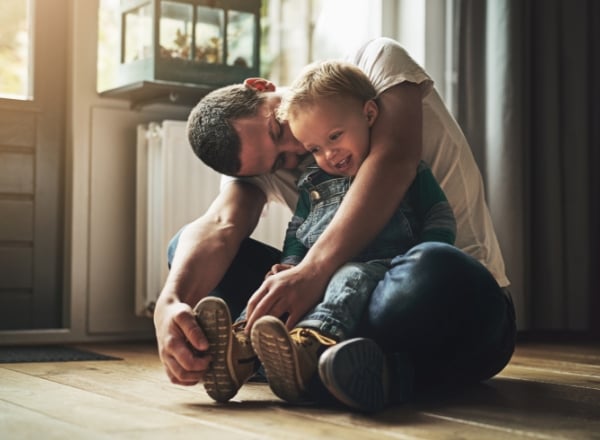 Ductless Mini Split Installation Services in Moline, IL
Maintaining a comfortable living environment is important to homeowners in Moline, IL, given the ever-changing Midwest weather. If you're looking for an efficient, cost-effective way to heat and cool your home, installing a ductless mini split system may be just the solution you need. 
At Schebler Heating and Air, we're dedicated to ensuring your home is comfortable year-round, and our ductless mini split systems are a fantastic solution to meet your heating and cooling needs. Choose us for ductless mini split installation services in your Moline, IL home.
Book Appointment
How Do Ductless Mini Splits Work?
Ductless mini split systems, often referred to simply as mini splits, offer a highly efficient and flexible solution for heating and cooling your living spaces. Unlike traditional central heating and air conditioning systems, mini splits do not rely on ductwork to distribute air throughout your home. 
Instead, they consist of two main components: an indoor unit and an outdoor condenser unit. Here's how they work:
The indoor unit is typically mounted high on a wall or ceiling and can be installed in any room or area you want to heat or cool. It contains a fan and evaporator coil, which circulate the air and remove heat or cold, depending on whether you're using the system for cooling or heating.

The outdoor unit is a cabinet that holds the system's compressor and condenser. It's responsible for transferring heat to and from the outdoor air supply,, depending on the season. Refrigerant lines connect the indoor and outdoor units, carrying the refrigerant that enables the heat transfer process.
One of the remarkable features of mini splits is their zoning capability. Each indoor unit operates independently, which means you can customize the temperature in different rooms or zones of your home. This not only provides exceptional comfort but also helps save on energy costs since you can heat or cool only the areas in use.
Book Appointment
Should I Replace My Central Air with a Mini Split?
Deciding whether to replace your central HVAC system with a ductless mini split is a crucial decision that depends on various factors. Here are some scenarios where a mini split system may be a favorable choice:
Ductwork Replacement:

If your existing ductwork is in poor condition or requires costly repairs, a ductless mini split offers an alternative solution. You won't need to invest in ductwork repair or replacement, saving you time and money.

Zoned Heating and Cooling:

Mini splits are ideal for achieving zoned heating and cooling. By controlling individual indoor units, you can create different comfort zones in your home, avoiding conflicts over thermostat settings and ensuring everyone is comfortable.

Energy Efficiency:

Mini splits are highly energy-efficient, allowing you to save on utility bills. With their zoning capabilities, you can avoid wasting energy on heating or cooling empty rooms.
Book Appointment
How Much Does It Cost to Install a Ductless Mini Split System?
The cost of installing a ductless mini split system varies based on several factors, including:
Number of Indoor Units

System Capacity

Installation Complexity

Equipment Brand and Model
At Schebler Heating and Air, we understand that investing in a new HVAC system can be a significant expense. To help make it more manageable, we offer flexible financing options. Our team can work with you to find a payment plan that suits your budget, making the transition to a ductless mini split system as smooth as possible.
Book Appointment
Comprehensive Services for Your Ductless System
At Schebler Heating and Air, we're not just about installation; we're committed to your long-term comfort. Our dedication to providing top-notch services extends beyond the initial setup of your ductless mini split system. We're here to ensure that your investment serves you well for years to come, with a range of services designed to keep your home's climate just right.
If you ever encounter an issue with your mini split system, our experienced technicians are ready to diagnose and repair the problem promptly. We understand that a malfunctioning HVAC system can be inconvenient, and we're dedicated to getting your system back up and running as soon as possible.
Regular maintenance is key to extending the lifespan and optimizing the performance of your mini split system. Our maintenance services include cleaning, inspection, and preventive measures to prevent potential issues. 
For our valued customers, we offer the Platinum Customer Program, which provides maintenance tune ups twice per year to ensure your system remains in top condition, year after year.
Book Appointment
Install a Ductless Mini Split in Your Moline, IL Home
Schebler Heating and Air is your trusted partner for Ductless Mini Split Installation in Moline, IL. Don't wait to enjoy the benefits of a ductless mini split system in your home—contact us today to schedule your installation and experience year-round comfort like never before. 
Reach out to Schebler Heating and Air in Moline, IL for all your ductless mini split needs!
Book Appointment