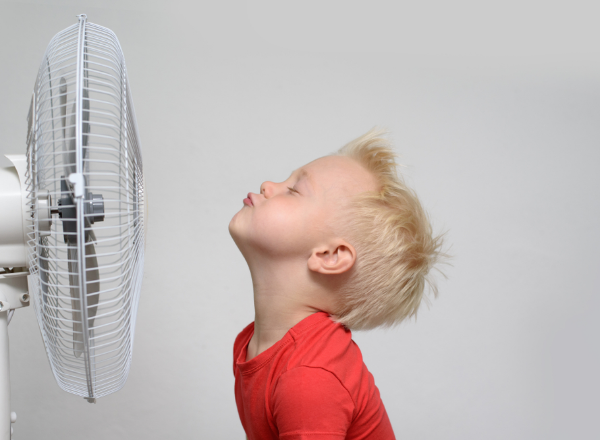 Air Conditioning Repair Services in East Moline, IL
When it comes to air conditioning repair in East Moline, IL, there is only one company that should come to mind: Schebler Heating and Air. With over 125 years of experience in the HVAC industry, we have the expertise and knowledge needed to fix any air conditioning problem you may encounter. 
We understand the importance of having a reliable and functioning air conditioner, especially during the hot summer days for your home in East Moline, IL. That's why we offer 24/7 emergency repair services, so you don't have to suffer in the heat for long.
Our team of certified technicians has a deep understanding of all types of air conditioning systems and their individual components. This expertise allows us to accurately diagnose the root cause of the problem and provide an effective solution. Whether your air conditioner is not cooling properly, making strange noises, or has completely stopped working, we can fix it.
Our technicians are equipped with the necessary tools and parts to complete repairs on all makes and models of air conditioners. Schedule AC repair services in East Moline, IL today with Schebler.
Book Appointment
Does Your Air Conditioner Need Repairs?
Over time, air conditioners can develop problems that may affect their performance. Don't wait for your AC to break down completely! Instead, keep an eye out for these signs indicating it's time to have your air conditioner checked.
Irregular Cooling:

If your air conditioner is blowing hot or warm air, failing to cool your space properly, then this is a clear sign that it needs repair. It could be a refrigerant leak, a broken compressor, or a dirty filter.

Strange Noises: It's normal for your air conditioner to produce a little
noise when it's running, but if you notice a sudden increase in noise or hear strange sounds like grinding, rattling, or screeching noises, then it's time to call Schebler Heating and Air to inspect your unit.
Poor Airflow:

If your AC is struggling to blow air or doesn't seem to circulate air equally around your home like before, then it's a sure sign of trouble. It could be a blockage in the ductwork, a malfunctioning fan, or a damaged compressor.

High Electricity Bills:

If your energy bills are skyrocketing, but your usage is the same as last year, then it's a red flag that your air conditioner is not functioning correctly. An inefficient system uses more power to cool your home, resulting in high energy consumption.

Unpleasant Odor:

If you detect strange odors coming from your air conditioner, then it could be an indication of mold and mildew growth inside the unit. It's critical to have a professional inspect and clean your AC as breathing in these spores can result in respiratory issues.
Book Appointment
We Ensure You Get the Right AC Repair Solutions
At Schebler Heating and Air, we believe in providing customers with transparency and honesty throughout the entire service. Before carrying out any repairs, our technicians will conduct a thorough assessment of your air conditioner and provide you with a comprehensive report on the issues affecting your unit. 
This report will also include an estimate of the total cost of repairs, including the cost of any replacement parts. We understand that HVAC repairs can be expensive, which is why we strive to keep our prices reasonable and competitive.
Book Appointment
Protect Your System from Breakdowns and Prevent Repairs
In addition to our repair services, we also offer preventative maintenance plans that can help extend the lifespan of your air conditioner and prevent expensive repairs down the line. 
Our maintenance plans include regular cleaning, inspections, and tune ups that can keep your air conditioner running at optimal efficiency. This not only keeps you comfortable but also helps reduce your energy bills.
Book Appointment
Request an Appointment for Air Conditioning Repair in East Moline, IL
At Schebler Heating and Air, we stand behind our workmanship and guarantee your satisfaction with our services. We are committed to providing our customers with the highest quality cooling repair services, and we are confident in our ability to fix any air conditioning problem you may encounter. 
Our team is dedicated to providing prompt and efficient service while maintaining a high level of professionalism and respect for your home or business.
If you need air conditioning repair services in East Moline, IL, Schebler Heating and Air is your go-to company. With years of experience, certified technicians, and a commitment to honest and transparent service, we are confident that our services will exceed your expectations. 
Contact us today to schedule your air conditioner repair service in East Moline, IL, and experience the Schebler Heating and Air difference.
Book Appointment