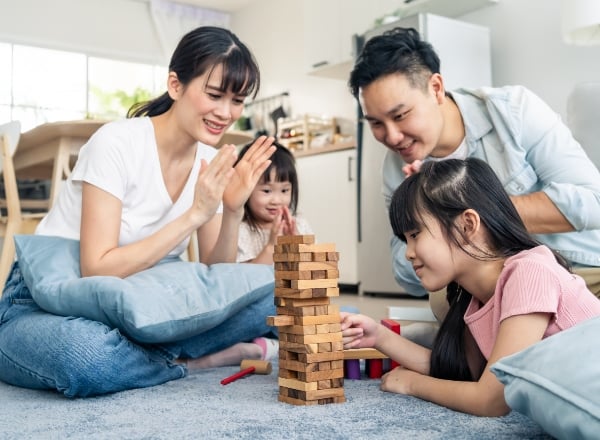 Ductless Mini Split Installation Services in Davenport, IA
Schebler Heating and Air is your trusted partner for Ductless Mini Split Installation in the Davenport, IA community. Our ductless mini split systems are the modern solution that brings tailored indoor comfort to your home. 
From improved energy efficiency to zoned heating and cooling, ductless mini splits are an excellent alternative to traditional HVAC systems. Contact us today for service in Davenport, IA.
Book Appointment
How Many Rooms Can a Mini Split Cool?
One of the most common questions we encounter is, "How many rooms can a mini split cool?" The answer is simple: ductless mini split systems can be configured with multiple indoor air handler units to meet your specific needs. 
Whether you want to heat and cool every room in your home or just specific areas, mini splits offer the flexibility to customize your comfort. You can even use them to condition spaces not connected to your central HVAC system, such as additions or converted garages. The choice is yours!
Our team of experts at Schebler Heating and Air will work closely with you to design a system that suits your unique requirements. We understand that every home is different, and that's why we provide personalized solutions that optimize comfort and efficiency. 
With a mini split system, you have the freedom to create temperature zones that fit your lifestyle and preferences.
How Difficult Is It to Install a Ductless Mini Split?
You might be surprised to learn just how straightforward the installation of a ductless mini split system can be. Our experienced technicians will make the process smooth and hassle-free for you. Typically, the installation takes a few hours to one day, depending on the number of indoor units your system requires.
Our process for ductless mini split installation is both efficient and precise. Here's what you can expect when you choose Schebler Heating and Air:
Assessment:

Our experts will conduct an initial evaluation of your home, taking into account factors like room sizes, layout, and your specific comfort needs.

Customized Design:

We'll work with you to design a system that caters to your requirements, ensuring optimal comfort and energy efficiency.

Professional Installation:

Our skilled technicians will install the indoor and outdoor units, connecting the refrigerant lines and electrical wiring. Rest assured, our team adheres to the highest industry standards to ensure a seamless installation.

Testing and Quality Assurance:

After installation, we thoroughly test the system to guarantee it's working at peak performance.
Learn More
How Much Do Ductless Mini Splits Cost?
The cost of a ductless mini split installation can vary depending on several factors. These include the number of indoor air handlers, the capacity of the system, and the complexity of the installation. However, don't let cost concerns deter you; we offer competitive pricing and financing options to make your comfort upgrade a reality.
At Schebler Heating and Air, we believe that everyone deserves a comfortable living environment. We offer financing options that cater to your budget, so you can experience the benefits of a ductless mini split system without straining your finances. We're committed to helping you find a cost-effective solution that aligns with your needs and financial situation.
Maintenance for Your New Mini Split System
Once your ductless mini split system is up and running, it's crucial to keep it in excellent condition to ensure it performs at its best. At Schebler Heating and Air, we provide top-notch maintenance services to keep your system in peak shape. 
Our Platinum Customer Program offers you scheduled check-ups, priority service, and exclusive discounts on repairs and parts, ensuring your peace of mind and comfort.
Learn More
Need Ductless Mini Split Repairs?
While ductless mini split systems are known for their durability, like all appliances, they may encounter issues over time. If you ever experience problems with your system, Schebler Heating and Air is here to help. 
We offer swift and effective ductless mini split repair services, ensuring that your system is back up and running as soon as possible.
Contact Schebler for Ductless Mini Split Installation in Davenport, IA
Don't let another season pass without the comfort and efficiency you deserve. Contact us today to schedule your consultation and take the first step towards a more comfortable and energy-efficient home. Schebler Heating and Air is here to make your indoor climate the best it can be.
Learn More