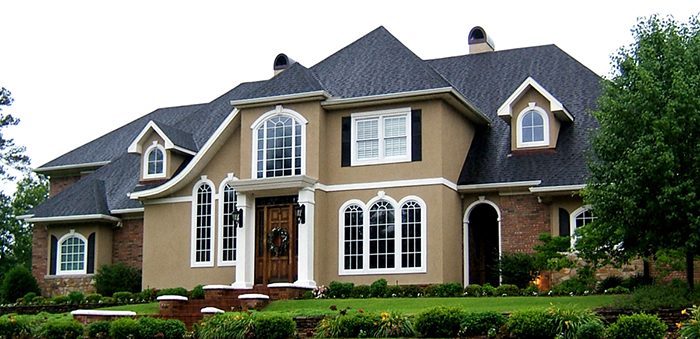 When you require more than a run-of-the-mill heating and cooling system for your new home, rely on the specialists at Schebler Heating and Air to optimize system efficiency and provide a superior installation.
Distinguished builders, general contractors and architects take advantage of our unparalleled pride in craftsmanship and years of experience installing individualized solutions for:
Single Family Homes
Multi-Family Developments
Custom Fireplaces
The process starts with our consultant evaluating and understanding your specific needs, and then designing the best system for the future homeowner.  Next …the solution is implemented by our dedicated team of experienced craftsman. When the work is finished and the home is occupied, our service technicians are available to keep the system running at peak performance year after year.
System Efficiency
Energy efficiency begins with the equipment selected for the project, but true system efficiency demands much more.  Our installed ductwork is fully pressure tested to obtain a 100% efficiency rating. Since Schebler Heating and Air is a SAVE-certified contractor you can expect a first-rate system.
Quality Workmanship
Schebler Heating and Air does more than talk quality, we deliver it.  You can see it in our squared and straight ductwork runs that can be ABOP or 3.0 qualified.   We also define it with our pride of providing on-time installations that are fully pressure tested. Our references include companies such as Dan Dolan Homes, Osborn Construction, Tim Dolan Development Co. and River Valley Homes to name a few.
Visit our Residential Products pages to learn more about the energy efficient systems available for your project.
Contact us to obtain more information or to begin a consultation.
Request an Appointment
Schebler Heating and Air has been servicing the Quad City area since 1895. Our experienced staff is available 24 hours a day, seven days a week. If you are looking for service After Hours Emergency please call 563-359-8001. Emails are only monitored during normal business hours.
Request